Come and Compete at AMMO Fight Leagues Second Halloween SUBMISSION Only tournament. Host by Gracie Seymour.
This is AMMO's third "Submission Only" tournament with No Point's and No Advantages. All you need to do is submit your opponent to continue to the next round.
*This is an Adult (16+) only tournament.
Submission Only Rules:
You have 15 mins to submit your opponent to continue. Finals have no time limit.
$1000 Absolute No Gi CA$H Challenge.
Online preregistration cost:
Gi or No-Gi Division: $60
Both Division: $80
Absolute Challenge: $80
At the door registration cost:
Gi or No-Gi Division: $70
Register/Weigh-ins at the location between 8-10am
 ***We attract competitors from all over the East Coast…
Registration Information
Competitors/Spectators have two options when registering, pre-register by the deadline, or register at the event. Please note that everyone needs to be registered and weighed-in by 10am on the day of the tournament.
*Purchase your Spectator Tickets below and save $5
AMMO Spectator Tickets
Please Register: Registration Link
*Sales:  Policies
**All ticket sales are final. No refunds or returns.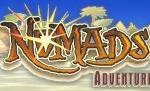 Venue: Nomads Adventure Quest  located at 100 Bidwell Rd South Windsor, Connecticut
*You can also download Registration Form:  Reg Form